Handcrafted Maine Goat Cheese
Made fresh on the farm in small batches since 1976.
2023 Valued friends and customers!
The FARMSTAND will be open Fridays and Saturdays from noon to 5PM.
Check out Gladney's baked goods!
Our PIZZA OVEN hours, beginning July 14, 2023:
Fridays 12-7, Saturdays 12-7, Sundays 12-5
We have COMPOST! Pick up some organic Nannyberries gourmet compost!
The price is just $3.00 per 5-gallon bucket. (Please call for an appointment before you come so we can check the supply.)
~ Barbara
Cheese in the farmstead tradition...
Prize-winning goat cheeses made on the farm.
Seal Cove Farm owner Barbara Brooks trained in France in the traditional methods of French cheese making. With fresh milk collected from her herd of dairy goats, Barbara crafts cheeses that rival the balanced flavor and texture of French goat cheese.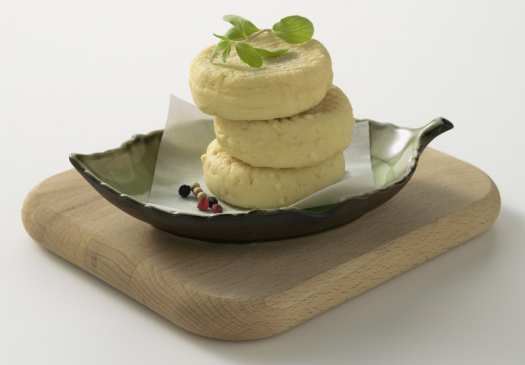 Tommes: made with goat's milk, aged several weeks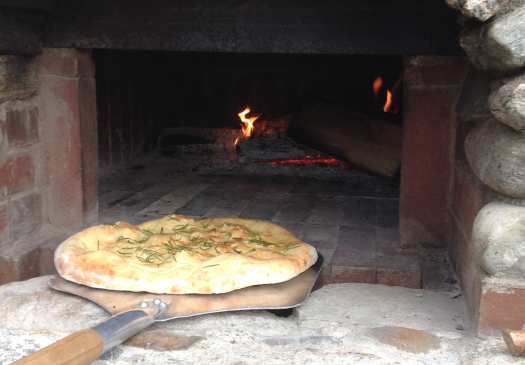 A hot, farm-made pizza emerges from the oven.
Wood-fired pizza & farmstand...
Dine at a picnic table or order pizza to go!
For the 2023 Season: We will open for pizza Friday June 30, 2023.
Our pizza days will be be Friday and Sat 12-7, and Sunday 12-5.
Enjoy wood-fired pizza topped with fresh goat cheese, goat meat, and summer veggies harvested at the farm. Purchase our farm cheeses, fresh vegetables, and local specialty foods at our farmstand. Check the hours posted on our Contact page.
Our happy goats...
It's true – contented goats produce better milk!
For much of the year, our herd is free to frolic and enjoy munching nutritious seasonal Maine grasses. They're a playful bunch – never ceasing to make us laugh at their antics.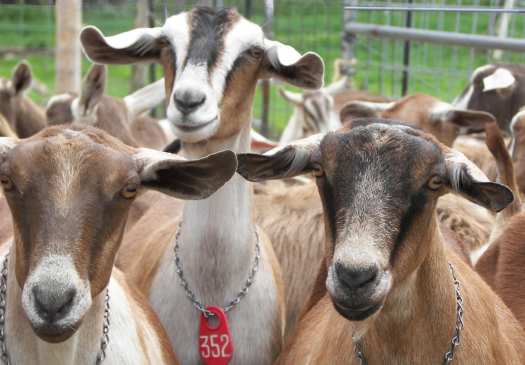 Happy goats waiting to greet you at the farm.