Mixed-milk Cheese
Our own specialty goat milk and cow milk blends.
These fresh, mixed-milk cheeses are handmade on the farm in the French tradition, using goat's milk from our prize-winning herd of happy dairy goats and milk from other local farms.
Most of our cheeses are available for purchase in our Gift Samplers.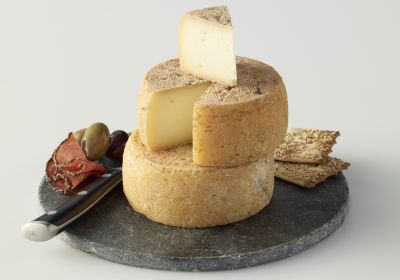 "Olga", with Washed Rind
A  blend of raw cow and our goat milk. Washed-rind cheese in the tradition of cheesemakers in the mountains of France. Aged over 60 days. (A full wheel is approximately 5-6 lbs.)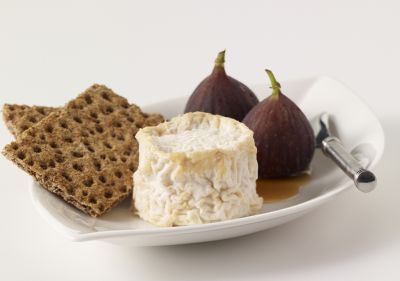 "Pearl", with Bloomy Rind
Pasteurized goat and cows milk. Pearl is a bloomy rind cheese similar to a chaource, a member of the Brie family. Aged several weeks.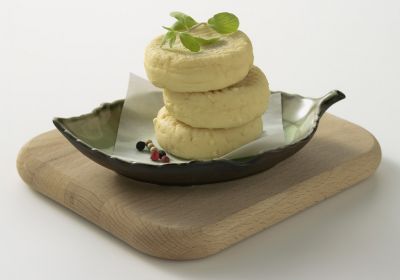 Tomme, Natural
Pasteurized cow and goat milk. Aged several weeks. Like our goat's milk tommes, these are slightly sweet and creamy from the cows milk.