About Our Farm
and our Happy Goats
2023 Valued friends and customers!
The FARMSTAND will be open Fridays and Saturdays from noon to 5PM.
Check out Gladney's baked goods!
Our PIZZA OVEN is open through October 08, 2023:
Fridays 12-7, Saturdays 12-7, Sundays 12-5
We have COMPOST!
Pick up some organic Nannyberries gourmet compost for your autumn garden.
(Please call for an appointment.)
~ Barbara
Humble beginnings
The story of Seal Cove Farm's prize-winning cheeses begins in 1976, when we adopted a Saanen doe, named Jill, who produced 1-1/2 gallons of milk per day, and soon thereafter, a Toggenberg doe, Heidi who produced 2 gallons of milk per day. As novices in goat herding, we assumed such volume was usual. (An average volume of up to 1 gallon per day is considered very good for most goats.)
Jill and Heidi became the foundation of the herd. As our herd grew, we participated in small goat groups, DHIA testing, won several years' worth of prizes for grade breed leaders for milk production, and, for a short time, attended goat shows with our children and various young farm apprentices.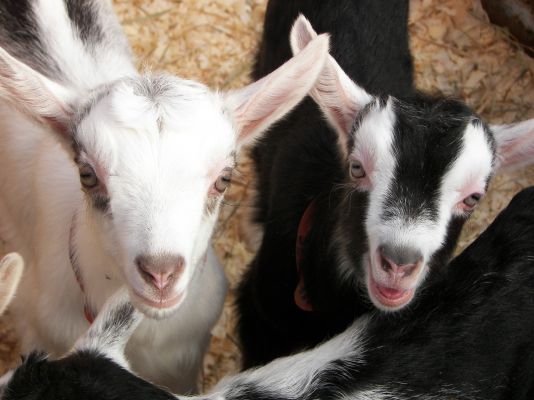 New kids at Seal Cove Farm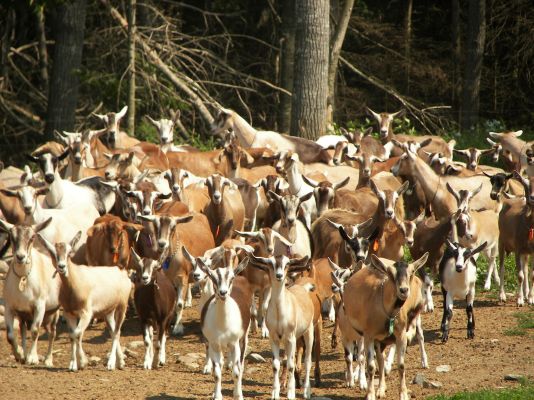 Our herd enjoys being together in the Maine sunshine
Our happy herd grew
The goats thrived in our family farm atmosphere, and the herd had grown to 20 by 1981 when our first raw goat's milk farmstead cheese (chevre) was sold at both a local store and a farmer's market. We started out, as many have, making cheese in our kitchen, but soon constructed a small, dedicated cheese-making room.
Our chevre was well received, and viable enterprise started to take shape. Two mentors guided us through the earliest stages, one instructing us in the craft of cheese making, the other refining our knowledge of the many aspects of goat husbandry, teaching us to breed goats that produce high-quality milk.
Expanding to Lamoine
Needing room to expand, in 1996 we established Seal Cove Farm at our present location in Lamoine. The landscape offers a wonderful terrain, with room for our 125 goats to roam freely, rocks for them to climb on, and a large, airy sun-filled barn to shelter them. We believe happy goats give sweeter milk!
Each year as many as 240 kids are born, many of which grow into high-producing does to further expand and enrich our herd. Having an immaculate, efficient cheese-making facility enabled us to greatly increase production of our prize-winning chevre and feta cheeses. In season, we produce over 700 lbs of cheese per week.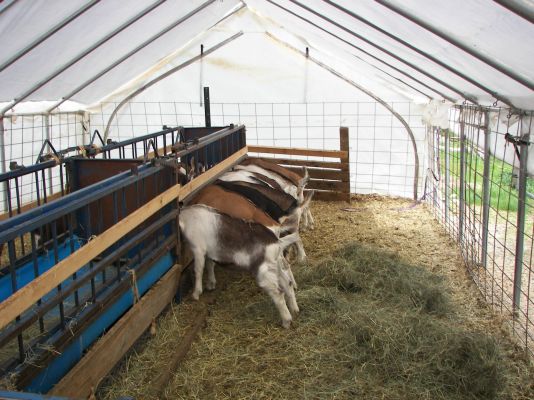 Our hard-working girls eat well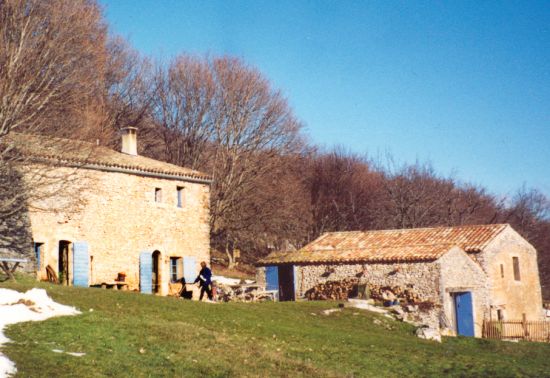 The farm in Provence where Barbara studied cheesemaking
Cheesemaking in Provence
In 2000, owner we had the opportunity to learn traditional French cheese-making techniques at a farm in Provence. The farm, whose products are sold to the finest restaurants and shops in the region, was home to 50 goats. We learned how to make tommes (small, aged disks), pyramides (natural and ash-covered), and bricks aged and fresh). The bricks were sometimes filled with raisins; at home in Maine, we fill them with dried blueberries and cranberries, combining indigenous fruit with traditional French methods to produce an innovative Down East treat!
Shopping for (and eating!) cheese in France is a fabulous experience. Small-town French grocery stores may offer 365 kinds of cheese displayed "au naturel". Our favorites were the open-air (farmers') markets where you purchase a fresh chevre, vegetables, fabulous olives and oils, glaceed fruits, and bread.
Our farm today
As a break from your weekly routine, why not take advantage of our special invitation and come visit us at Seal Cove Farm! We are located on the rocky coast of Maine, on the road to Bar Harbor and Acadia National Park. We will be very pleased to show you around the farm, and introduce you to our working dog, Jina, and her companion, Frolic, and, of course, our hard-working family of dairy goats. Stay long enough, and we'll put you to work!
We look forward to seeing you!
~ Barbara Brooks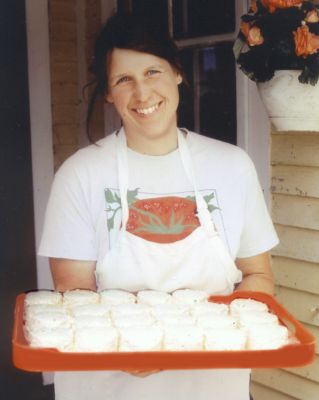 Barbara with a tray of fresh Chevre