Feta Cheese
Made with Seal Cove Farm goat milk.
Our goat's milk feta is handmade on the farm using milk from our prize-winning herd of happy dairy goats. Feta is a versatile cheese that can be used in a variety of ways, livening up salads, pasta, and meats, or enjoyed with your favorite appetizers.
Most of our cheeses are available for purchase in our Gift Samplers.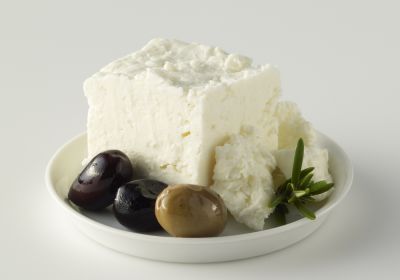 Fresh Goat's Milk Feta
Raw milk aged over 60 days. This is like the classic Greek Feta, salty and crumbly. Very versatile.